Few insurance purchases frustrate consumers more than auto insurance, especially in California. As a minimum level of coverage is a legal requirement in every US state, drivers are forced to eat the cost no matter how high it gets.
Unsurprisingly, California drivers pay among the highest rates in the country for car insurance. If you're a driver in the Golden State, you're paying, on average, just under $1,962 per year for minimum coverage. This makes California among the most expensive states to carry car insurance in the country.
Consequently, all four states that pay the most have a few things in common that ultimately result in higher car insurance rates.
What is California's Minimum Car Insurance Coverage?
One major factor in how much you pay for car insurance in California is minimum coverage.
As a reminder, your legal car insurance coverage requirements are designed to protect other drivers in case of an at-fault accident. If you have an accident, the car insurance companies and law enforcement agencies will determine who is at fault. Once this is determined, the insurance of the at-fault driver will pay the costs.
A certain level of minimum coverage is required to make sure that everyone receives an equitable amount should an accident occur. That way, no one is "short changed", so to speak.
In California, there are two broad areas where minimum coverage is required by law: Bodily Injury Liability Coverage and Property Damage Liability Coverage. These two types of liability coverage are designed to ensure that following an incident, the at-fault driver will be able to pay those minimums, at the least, through their insurance coverage. The amount you pay if you're at fault could be more, but you'll pay out of pocket unless you carry more than the minimum level of insurance coverage.
In California, the minimum coverage is as follows:
$15,000 for injury/death to one person.
$30,000 for injury/death to more than one person.
$5,000 for damage to property.
These requirements are a factor in the insurance rates Californians pay, but not the largest. Many states have higher minimum coverage amounts but still have lower insurance rates.
Vehicle Crashes and Deaths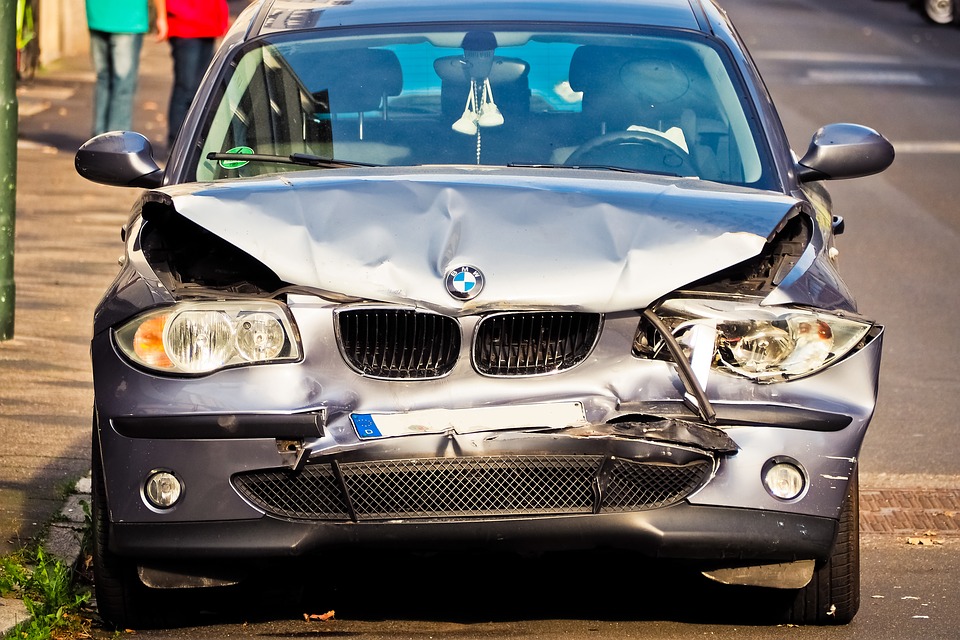 California is the most populous state in the nation with some of the densest roads in the country. As a result, Californians also experience a large number of traffic accidents, deaths related to vehicular accidents.
According to the Insurance Institute for Highway Safety (IIHS), over 3,600 people died on California's roads in 2017. A large number of those deaths were pedestrians struck by vehicles. While California has a comparatively small percentage of residents killed in car accidents per 100,000 residents, its numbers are still high due to its high population. Additionally, most accidents happen within urban areas, where accidents are more likely to occur in general.
A high risk of crashes and crash-related deaths contribute to higher car insurance rates in the state.
California Tops the List for 'Judicial Hellholes'
According to the American Tort Reform Foundation (ATRF), California tops the list of its annual "Judicial Hellholes" study. The ATRF found that California regains its "perennial" top spot on the list "due to the propensity of California judges and legislators to extend liability at almost every given opportunity."
The problem in California is not drivers suing other drivers, however. It's drivers suing car insurance companies. As insurance companies find themselves on the receiving end of a mounting number of lawsuits, they ultimately pass this cost on to consumers by way of increased car insurance rates.
Car Repair Costs on The Rise – Especially in California
If you feel like car repair costs have gone up, it's not your imagination. According to CarMD, the average car repair cost rose 2.7 percent from 2015 to 2016, while a 2017 CarMD study found that California ranks in among the top 5 states in the country for car repair costs.
The cars we buy are becoming increasingly complex, which includes more digital technology embedded into the vehicle, and a larger push for more electric vehicles. These components are more intricate, require additional training, and are more time-consuming to replace and repair.
A shortage in the market for auto technicians also contributes to a supply-and-demand issue, impacting the cost of labor.
As well, some auto repair shops engage in insurance fraud, which ultimately leads to higher insurance rates. Some repair shops have been caught making unnecessary repairs in to defraud auto insurance companies. This causes insurance companies to cover their losses from fraud by raising rates on customers.
What Can Californian's Do About High Car Insurance Rates?
There a few ways Californians can help mitigate the high cost of car insurance in the state.
Good Driver Discount
By law, California requires insurance companies to offer a 20 percent discount on insurance rates to good drivers (known as the Good Driver Discount). You'll qualify for the 20 percent discount if you meet the following criteria:
You've been fully licensed for at least three the previous three years in California; or
You have been licensed in the US or Canada for most of the recent 18 months with verifiable experience, or have verifiable experience in any outside of the US or Canada from the previous 18 months; and
You have not accrued more than one point on your license in the last three years (where points are assigned after a "principally at-fault" accident), and any "principally at-fault" accident you were involved in must not have resulted in death or injury; and
You have not had a drug or alcohol-related felony conviction or driving offense within the past 10 years.
Low Cost Auto Insurance Program
California drivers who meet the federal definition of poverty will qualify for California's Low Cost Auto Insurance Program. Some additional requirements are in place as well, including age minimums (16 years or older), and a maximum value on your vehicle (no more than $25,000).
You can determine your eligibility via the official website of this state-sponsored program: mylowcostauto.com.
Price Comparisons and Insurance Bundles
If you're a California driver who does not meet the qualifications for good driver discounts or low cost insurance, you may find it valuable to shop for the best price from different insurance providers. You may also want to consider bundling your insurance packages from your provider, which can result in lower rates for your auto insurance. Homeowners and auto insurance packages can often be bundled, for example.
There appears to be no drop in insurance rates for California residents on the horizon. As a result, your best option for lower insurance rates is to navigate the system, take advantage of discounts where available, and to shop for the best price and value. Give us a call at 650-873-1255 and we'll be happy to answer any questions you have about your auto risk and rates.